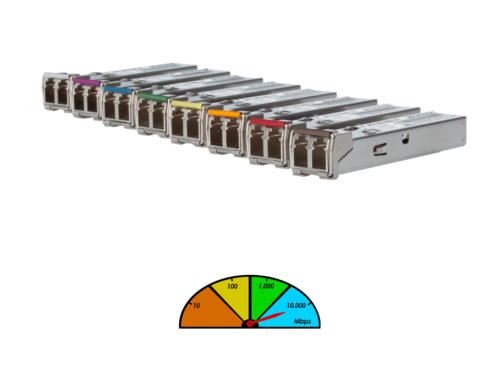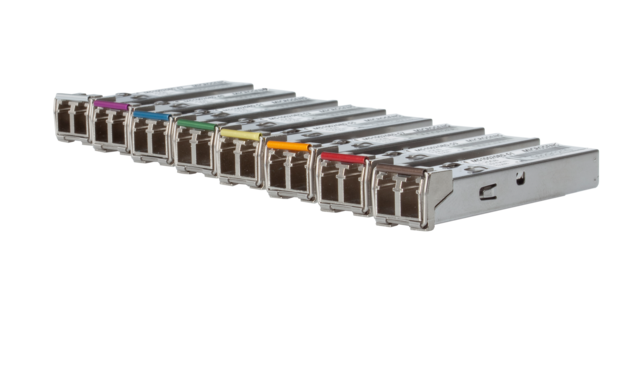 Wide range of transceivers, tested manufacturer quality for maximum lifespan and fatigue strength in operation
xWDM Wavelengths standardized according to ITU-T G.694.1 (DWDM) and ITU-T G.694.2 (CWDM)
Tested and approved for optimal use within MICROSENS MSP1000 and MSP3000
Multiple versions in portfolio for multiprotocol applications
Wide range of performance classes, optimally selected for specific use according to measurement protocol or described route guidance
Secure Download
Description
xWDM technology and the use of high-performance optical devices are now part of the standard repertoire of companies wishing to optimize the capacity of an existing fiber optic line (e.g. dark fiber).
The flexible design and the flexible use of optical transceivers (SFP / SFP+) also allow fast adaptations in the xWDM area to constantly changing conditions for the coupling of locations.
The MSP1000 platform together with SFPs and SFP+ are the ideal optical modules for setting up high-performance networks.
The wide MICROSENS product portfolio of transceivers for CWDM and DWDM infrastructures distinguises itself by different parameters in the form of
- Performance parameters of the SFPs (typ. with specification of ranges and power budget of the xWDM transceiver (from typ. 10km up to typ. 160km)
- the protocol to be transmitted, suitable for the application (Ethernet, Fibre Channel, SDH/SONET, etc.) and bandwidth
- the multi-protocol function (depending on the transceiver, the transceiver covers a wider bandwidth requirement (e.g. 4/8/16G Fibre Channel) to automatically cover automatic speed adjustments and requirements within the entire topology (without exchanging the transceiver)
- the version as CWDM or DWDM optics and the channel number (standardized according to ITU)
- special local SFP+ transceivers with CDR (Clock Data Recovery) depending on the active application
Products