Although, high system scalability prevents high capital cost, the rising part of operational cost puts the pay-as-you-grow concept under more and more pressure. Therefore, MICROSENS combines modular system design with energy-efficient single-chip technology, high system interoperability and multirate-transmission capability to a long-term profitable carrier class WDM-Transmission System.

Green-IT as important factor for economical carrier networks

Because each watt in power consumption of a optical transport system is directly connected to additional cost for air-conditioning and UPS (Uninterruptable Power Supply), highly energy-efficient system design plays a major role in the overall profitability of a carrier network. By incorporating state-of-the-art single chip technology MICROSENS succeeded to reduce the power consumption of it's optical transmission systems significantly.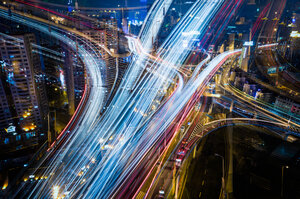 Cloud-services as a market driver for local carriers

Cloud-Computing is one of the market segments with the highest growth rates in the IT-industry. One reason for the high growth in cloud-services is that businesses and end customers are demanding tailored telecommunication solutions that offer high scalability. This opens a highly profitable field of business to local carriers that is combined with high requirements for the deployed optical transmission systems. Since the required bandwidth for cloud-services like online-backup, virtualization and application services has to be delivered to the customer without delays. The flexibility that optical transport systems from MICROSENS offers is provided through advanced technologies like multirate data transfer, Hybrid-CWDM/DWDM and bi-directional transmission on single fiber.
Establishing the basis for cost efficient convergent networks
The foundation to enable future oriented technologies like cloud-services, Next Generation Networks (NGN) or Carrier Ethernet in a cost efficient way are scalability, energy efficiency and to make optimal use of existing fiber optic routes. This is because convergent networks and cloud services are indeed increasing the demand for more bandwidth, but the overall drop-off in prices makes it hard to allocate additional costs to the customer in an appropriate relation. That's why MICROSENS combines energy-efficient design with advanced multirate-technology to a modern data transfer solution for carrier networks that contributes to a significant reduction in operational cost.
MICROSENS Optical Transport Platform
High reliability (NEBS-3 compliant), redundant power supply 48 VDC / 230 VAC
Brocade Verification
ITU G.709 compliant for OTN (Optical Transport Network)
3R signal regeneration (module dependant)
Protocol transparency with multirate card support (Fibre Channel, Ethernet, SONET/SDH)
Energy efficient single-chip design
Hybrid CWDM/DWDM
Data rates of 100 Mbps to 100 Gbps with up to 160 channels
Enhanced reach of up to 300 km without signal amplification
LAN to WAN interconnect (OC-192 / STM-64 to LAN)
Transmission of uncompressed video (SD-SDI/ASI)
Standard SFP/XFP support