MICROSENS is a member of the IP500® Alliance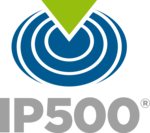 The IP500 ® Alliance is an open and international association. It has been formed by OEMs and system manufacturers to establish a standardized and reliable open meshed wireless sensor and actuator network - mainly for large commercial and enterprise building and process automation applications.
The selection of components suited to the respective application purpose takes place taking various criteria into
consideration in order to create an ideal solution based on flexibility, future needs and cost optimisation.
MICROSENS PRODUCTS
As an internationally successful manufacturer MICROSENS distributes its products worldwide. In addition to the company headquarters in Hamm, Westphalia, MICROSENS maintains sales offices in France and Poland in order to be able to optimally meet the differentiated requirements of its customers on site.