MICROSENS has always been a pioneer and trendsetter in the field of smart, sustainable building technologies. As one of the first companies worldwide, MICROSENS made the advantages of PoE Lighting available to its customers, who need innovative solutions fully adaptable to their decarbonization strategies.
The significantly lower effort required for installation, maintenance and operation, as well as the considerably lower power consumption and CO2 emissions compared to conventional lighting systems paved the way for the LED luminaires.
This infrastructure is managed over IP-based networks and supplied with power via the data cabling using Power-over-Ethernet (PoE). The interaction of sensors, LED luminaires and intelligent control offers users a maximum of comfort and energy efficiency that cannot be achieved with conventional lighting solutions. Investors and building operators benefit from significantly lower costs both during installation and operation.
PoE lighting is a key IoT facilitator as a universal platform for leading-edge sensor technology and data collection throughout a smart building.
High efficiency - benefits of PoE luminaire energy
LED luminaires require far less energy for the same amount of light than conventional luminaires. This alone is an enormous advance, but it is only in combination with appropriate sensors and an intelligent control system which automatically adjusts the brightness level to the respective requirements quickly and easily that LED luminaires can unfold their full potential. This way, a reduction in power consumption of lighting by more than 70 percent compared to old-fashioned lighting is realistic.
Automatically optimized PoE light
By managing the lighting via the data network, it is very easy to automate the lighting. The light comes on automatically when it is needed and turns off again when the last person leaves the room. The problem of employees forgetting to switch off the lights after work, is now a thing of the past. The management via the data network can do much more: with daylight harvesting, the LED lighting is adjusted to the daylight in the room to achieve the desired brightness level at all times. The set point can be specified individually for each area and for each workstation. The dimming of the luminaires is so subtle that the people present are not aware of it.
Advantages of PoE based lighting
When using Power-over-Ethernet and LED-Lights, significantly less power for lightingis required
The solution is IP-based, making your lighting smart but, unlike other "smart solutions", a high level of security is ensured. All communication is encrypted and secure
As a low-voltage only is used, there is no need for an electrician during installation and maintenance
Effortless and low-cost installation in comparision with traditional electricity works – saving cost on labor!
Because the lighting is automated, light is only powered when and where it´s really needed
The lighting is part of the existing IP-network. No new cabling or central distribution rooms are needed, network and lighting use the same ethernet cabling
Reducing hardware, fire load and associated measures. Space and components savings
Human Centric Lighting can be implemented increasing the comfort and productivity of employees
Not limited to a specific manufacturer, all lighting brands can be integrated
Specification and components of PoE Lighting System
The central element of PoE Lighting is the Smart Lighting Controller, an intelligent ballast unit to which the (manufacturer-independent) LED luminaires and the sensors are connected.
The MICROSENS Smart Lighting Controller is designed to drive and control LED lights and it's available not only with 1x output 30W but also 2x outputs (Dual White) and even 6x output with PoE 90W, meaning up to 50 watts or 3x Dual White per channel.
It establishes the connection to the data network, controls the luminaires and supplies them with power. At the same time, it processes the data from the sensors. These Smart Lighting sensors can record different parameters simultaneously, for example brightness, presence, temperature and humidity.
This data can also be made available to other systems such as heating, air conditioning and ventilation, so that these systems do not need their own sensors.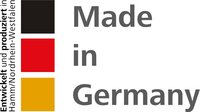 PoE Lighting uses universal, internationally standardised cabling according to DIN EN 50173-6 and ISO/IEC 11801-6. These standards, which are almost identical, specify application-neutral cabling for distributed building services.
Contact us today to discover all tangible economic benefits MICROSENS PoE Lighting has to offer!