Success Story
Polish Presidency of the Council of the European Union - Technical equipment from MICROSENS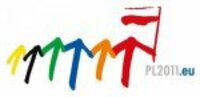 Organisationally, the EU Council Presidency was a huge undertaking: within 6 months, 452 meetings were held in Poland, including 20 informal meetings of the EU Council, meetings of EU ministers, 30 minister conferences as well as over 300 expert debates. Most of these meetings took place in Warsaw, Sopot, Wroclaw, Krakow and Poznan. In total around 30,000 delegates and 2,150 accredited journalists participated; the Presidency fleet covered a distance of 793,000 km.
An extremely important aspect in the preparation and implementation of the EU Council Presidency was the planning and constructing a suitable IT infrastructure to ensure problem-free, stable and secure communication between all participants. The Center for IT Projects at the Polish Interior Ministry (MSWiA) was responsible for this task. Here, the necessary IT infrastructure including access control was provided, the accreditation was monitored as well as the official homepage of the Polish EU Council Presidency (www.pl2011.eu) maintained.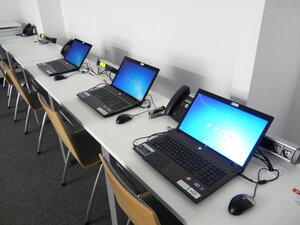 The company IT.expert was commissioned to provide all the telecommunication connections to prepare and maintain the ICT infrastructure at the defined conference centers. This encompassed free and secure Internet access, all landline and mobile phone connections as well as setting up local networks in the conference centers. The LAN structure was designed to be mobile throughout and for security reasons could only be established just before a meeting and had to be deinstalled immediately afterwards. Execution of this complex task demanded proven, high-quality technical solutions with high user-friendliness and the relevant functionality. IT.expert deployed compact Micro Switches from MICROSENS to set up the mobile LAN networks.
These devices are part of the MICROSENS FTTO solutions connecting optical fiber and copper cables in an intelligent way. For the Polish EU Council Presidency, the MICROSENS FTTO Switches were integrated in elegant aluminium enclosure systems and were supplemented with sockets for supplying power to notebooks and mobile phones. These mobile installation units were secured to the conference tables and their quick release clamps allowed rapid mounting and start-up as well as clean deinstallation.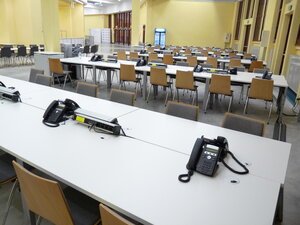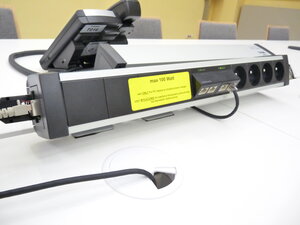 About MICROSENS
Transmitting information via fiber optic connections offers numerous benefits. MICROSENS GmbH & Co. KG recognised this very early on. As one of the pioneers, the company has developed and produced high-performance communications and transmission systems in Germany since 1993. Individually matched to the demands of diverse usage areas and embedded in comprehensive concepts for individual sectors. But, above all, close to the customer. Technical challenges from customer projects are incorporated directly into product development. This way, IP-based automation solutions are created for modern buildings, cost-efficient network concepts for the office and workspace, robust and fail-safe solutions for industrial environments, optical transport systems future-oriented wide area networks and efficient coupling of sites and computer centres.