Success Story
Smart office in an original interior
The new office will occupy an area of 640 sq.m. in Building P (Laboratory). Apart from typical office rooms, it will also include training rooms. The entire office has an original design, combining elements of old interiors with ultra-modern equipment and accessories. The highlight of the new interior will be the intelligent Smart Office network based on installation and industrial switches from MICROSENS.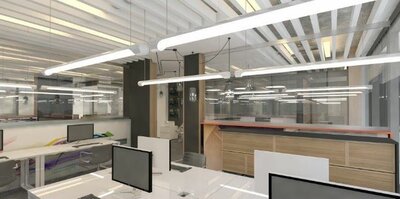 It is a solution based on decentralized infrastructure in which building automatics systems use the IP protocol and become part of the data transmission network. Telephony and the IT environment, heating, lighting or shadowing work in an integrated way and are optimally adjusted to the users' current needs. Intelligent, decentralized switches may be used to communicate with each connected element of the building's equipment, and so called micro-applications (i.e. control software working in the switches) may be used to interact with it. In this way, users may capture, analyze, control and regulate the condition of all devices, also with the use of smartphones, tablets and laptops.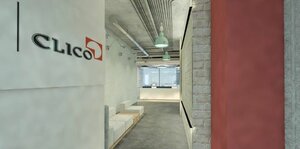 Existing and planned installations and equipment may be connected to the system separately as needs evolve. Such a modular structure also ensures security, as each room constitutes an independent unit. This guarantees that possible failures will affect only particular rooms and not the entire enterprise.
The Smart Office system provides a new level of work comfort and safety, as well as flexibility and cost effectiveness. Companies may adjust office workstations to employees' needs, enabling them to reach their full productivity while ensuring cost-effective use of company resources and offering virtually unlimited possibilities of change and expansion.
The Smart Office system in Clico's new office will be designed and implemented by Qumak S.A.
About MICROSENS
Transmitting information via fiber optic connections offers numerous benefits. MICROSENS GmbH & Co. KG recognised this very early on. As one of the pioneers, the company has developed and produced high-performance communications and transmission systems in Germany since 1993. Individually matched to the demands of diverse usage areas and embedded in comprehensive concepts for individual sectors. But, above all, close to the customer. Technical challenges from customer projects are incorporated directly into product development. This way, IP-based automation solutions are created for modern buildings, cost-efficient network concepts for the office and workspace, robust and fail-safe solutions for industrial environments, optical transport systems future-oriented wide area networks and efficient coupling of sites and computer centres.