Success Story
MICROSENS equipment supports the air traffic control in Lithuania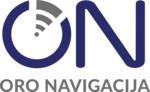 In 2009, the enterprise started to implement the project of extension its transmission network in conformity with the European Union requirements.
In April 2012, former Director General of SE "Oro navigacija" Algimantas Raš?ius and Director of JCSC "Dicto Citius", representing MICROSENS, Edmundas Domeikis signed a contract on procurement of the fibre optic data transmission equipment. The procurement is a new phase of the investment project L-SWIM-01-I/V- C "Development of Data Exchange Network of the Enterprise" aimed at extending the DWDM data transmission network by connecting new objects and installing additional units as required.
MICROSENS equipment in all airports
In accordance with the contract the equipment under procurement has been installed in air traffic control centres of Vilnius, Kaunas, Palanga and Šiauliai, in all airports of Lithuania.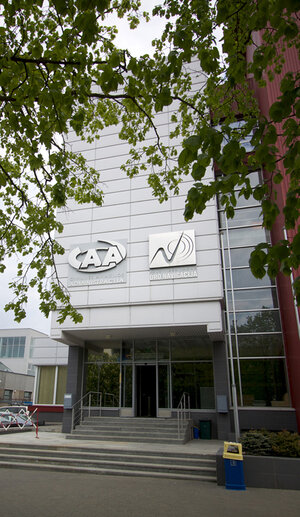 MSP 3000 Optical Platform
MICROSENS delivered its Optical Transport Platform MSP 3000, the advanced system for long distance DWDM transmission. The system has been configured with 10G lambdas, with both native 10G Ethernet protocol and aggregation modules (enabling lower speed protocols support up from 100 Mbps). The system was designed to enable repeaterless transmission between all locations throughout the country. It means there are no inline amplifiers on any link, to assure the highest level of security for the network. Due to long distance links (the longest span is 290 km) Raman amplifiers have been included. Additionally, the system operates on a single fiber (instead of standard pair fiber operation), which is unique solution in such a long distance applications.
MICROSENS DWDM system is operating in ring topology thus full protection is assured for all the nodes in the network. This is especially important as the security of air traffic over Lithuania depends on proper operation of the transport network.
With the optical multiplexing solutions of MICROSENS, airport operators can safeguard their productivity by delivering the data volumes needed for modern converged networks with ease and at reasonable cost.
Homepage SE "Oro navigacija": http://www.ans.lt/en/
About MICROSENS
Transmitting information via fiber optic connections offers numerous benefits. MICROSENS GmbH & Co. KG recognised this very early on. As one of the pioneers, the company has developed and produced high-performance communications and transmission systems in Germany since 1993. Individually matched to the demands of diverse usage areas and embedded in comprehensive concepts for individual sectors. But, above all, close to the customer. Technical challenges from customer projects are incorporated directly into product development. This way, IP-based automation solutions are created for modern buildings, cost-efficient network concepts for the office and workspace, robust and fail-safe solutions for industrial environments, optical transport systems future-oriented wide area networks and efficient coupling of sites and computer centres.