Success Story
MICROSENS equipment at the new terminal of Wrocław Airport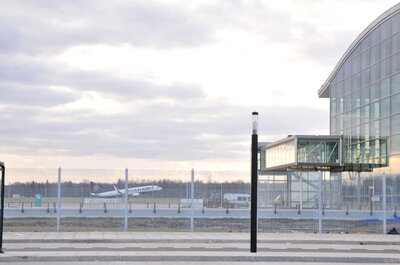 These encouraging words are what the media had said about the newly-built airport following its opening. Indeed, the airport has something to boast about. It was built under the EU program "Development of TEN-T (Trans-European Network for Transport)" and can service up to 3.3 million passengers per year, significantly boosting the capacity of Polish air space. In addition to modern design and comfortable furnishings, state-of-the-art technical solutions were implemented to provide top-quality service, travelling comfort and security to passengers.
The most sophisticated solution is the check-in system that is identical to the one at London Heathrow Airport. The security system will also be identical to the one operating at the biggest airport in Europe. A monitoring system including 400 cameras and 3 control posts equipped with 24 monitors supplements the security system. MICROSENS industrial switches and media converters are used for signal transmission. This equipment has been installed on light poles and arranged in a star topology.
MICROSENS industrial solutions allow for implementing efficient network infrastructures based on fiber optic data transmission especially in areas where equipment is subject to particularly stringent requirements as for safety, reliability, fail-safe operation as well as resistance to extreme environmental conditions. The equipment complies with high requirements concerning its technical parameters, the functionality and high-performance, reach, effective protection against overvoltage and environmental impacts as well as electromagnetic interference.
"This is a turning point in the history of Wrocław Airport. We now have a terminal that in terms of passenger service places us among Europe's top airports," says Dariusz Kuś, chairman of Wrocław Airport. "The high quality and passenger safety are ensured by the implemented technical solutions. We have opted for the best of the proven systems. As far as IT-infrastructure is concerned, among other things, we chose the equipment of the German company MICROSENS that has a proven track record in similar applications at other airports."
The general contractor of the new Wrocław terminal was the company HOCHTIEF.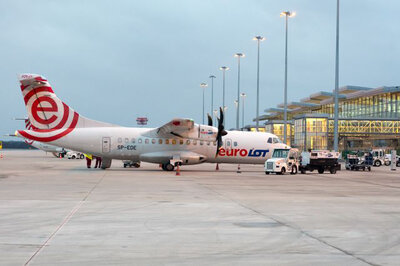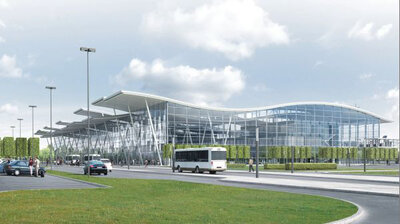 About MICROSENS
Transmitting information via fiber optic connections offers numerous benefits. MICROSENS GmbH & Co. KG recognised this very early on. As one of the pioneers, the company has developed and produced high-performance communications and transmission systems in Germany since 1993. Individually matched to the demands of diverse usage areas and embedded in comprehensive concepts for individual sectors. But, above all, close to the customer. Technical challenges from customer projects are incorporated directly into product development. This way, IP-based automation solutions are created for modern buildings, cost-efficient network concepts for the office and workspace, robust and fail-safe solutions for industrial environments, optical transport systems future-oriented wide area networks and efficient coupling of sites and computer centres.