Success Story
European Football Championship - MICROSENS comes into play!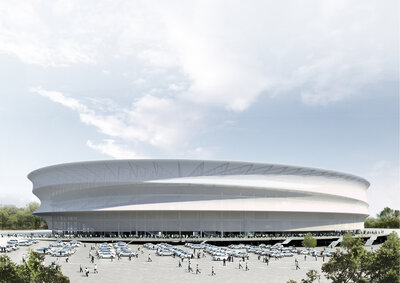 In Wrocław, the Municipal Stadium was constructed, a modern, multifunction sport and recreation facility with over 42,000 seats. The stadium offers multiple amenities to visitors, including roofed stands, prestige VIP business seats, VIP boxes, the exclusive Business Club and a press center. The Stadium will also host a modern conference center and have office spaces to let.
The design and construction of the stadium were carried out in a relatively short time, emphasizing the modern form of the facility and using state-of-the-art technologies to ensure comfort and security to visitors.
One of the key elements of the stadium structure is a modern monitoring and access control system. Its purpose is to restrict access of unauthorized persons to the facility and technical rooms of the stadium during mass events. The system is based on 365 IP cameras integrated with access control equipment. A large part of the infrastructure is based on the MICROSENS Industrial Switches.
Industrial network components must meet stringent requirements as to technical parameters, functionality, high efficiency and ranges, effective protection against environmental impacts, good insulation and high voltage protection as well as resistance to electromagnetic interference.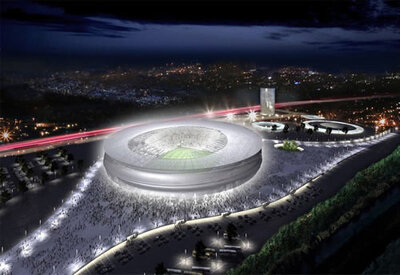 The MICROSENS Industrial Switches ensure high speed of data transmission and large throughput required for installations of such type. The ring mechanism designed by MICROSENS and installed in the devices allows setting up an error-resistant ring topology network and ensures the highest availability thanks to automatic reconfiguration in case of error. Another feature of the devices is the modular construction of fiber ports, that greatly increases their flexibility. The devices have been equipped with next generation management features.
Following the construction of the new stadium, Wrocław rose to the level of an important location on the map of Poland and Europe in terms of sport, culture and entertainment potential. Besides sport events, the facility can be used to host music events, performances, shows and exhibitions while ensuring the highest level of service to its visitors.
The name UEFA, the UEFA-Logo and all brands are trademarks by UEFA. Pictures: Wrocław 2012 Sp. z o.o.
About MICROSENS
Transmitting information via fiber optic connections offers numerous benefits. MICROSENS GmbH & Co. KG recognised this very early on. As one of the pioneers, the company has developed and produced high-performance communications and transmission systems in Germany since 1993. Individually matched to the demands of diverse usage areas and embedded in comprehensive concepts for individual sectors. But, above all, close to the customer. Technical challenges from customer projects are incorporated directly into product development. This way, IP-based automation solutions are created for modern buildings, cost-efficient network concepts for the office and workspace, robust and fail-safe solutions for industrial environments, optical transport systems future-oriented wide area networks and efficient coupling of sites and computer centres.