Success Story
The sun, the sea, the hot sand... and MICROSENS Micro Switches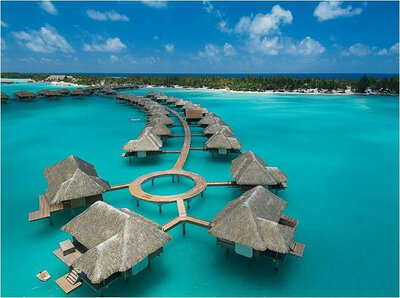 Key words: customer comfort and reduction of operating costs
In the tender run by CEGELEC POLYNESIE, companies Alcatel-Lucent and CIS Infoservices were selected to install a unique modern solution containing all communication applications. Up till now the whole infrastructure was based on old, local (island) technologies. CIS Infoservices proved to the customer the advantage of switching to the IP world with MICROSENS Micro Switches.
The specifications sheet required the installation of different services within the rooms, including high-speed internet, Wi-Fi, fixed and mobile telephony and two television sets (IPTV) with television offer upon demand.
Bearing in mind the constraints of distances, high salinity, humidity and congestion, the fiber optic solution was retained. This choice, along with the MICROSENS offer, allows taking advantage of several services.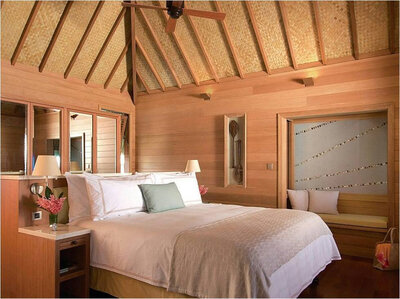 Focus on IP-applications
It was quite easy to highlight the advantages of using fiber optic infrastructure almost all the way to the bungalow, both in terms of voice aspects and due to the expanse of the site, in order to reduce the lengths of multi-pair copper cables used until then.
As far as the Video On Demand (VOD) part was concerned, the customer was directed to the IP world for the very same reasons, in order to avoid having to deploy a network of coaxial cables dedicated to television distribution.
In case of the mobile telephony part, the message there was based on reduction in investments and standardisation of infrastructure in order to avoid deploying a DECT solution (again a dedicated network).
All these applications were then concentrated in the MICROSENS Micro Switch and thus 121 suites, including about a hundred on stilts and 7 villas, are equipped with our highly compact and robust switches. The management ensures QoS for IP-telephony, among other things. The PoE function allows the functionality of small terminals powering themselves.
About MICROSENS
Transmitting information via fiber optic connections offers numerous benefits. MICROSENS GmbH & Co. KG recognised this very early on. As one of the pioneers, the company has developed and produced high-performance communications and transmission systems in Germany since 1993. Individually matched to the demands of diverse usage areas and embedded in comprehensive concepts for individual sectors. But, above all, close to the customer. Technical challenges from customer projects are incorporated directly into product development. This way, IP-based automation solutions are created for modern buildings, cost-efficient network concepts for the office and workspace, robust and fail-safe solutions for industrial environments, optical transport systems future-oriented wide area networks and efficient coupling of sites and computer centres.