Success Story
Robust network technology 40 metres below the bottom of the sea: Eurotunnel builds up a new IP network with MICROSENS industrial switches
Fascinating Technology
In two parallel, single-track railway tunnels with a diameter of 7.6 metres, trains travel north, respectively south. Between these two tubes, there is the double-track service tunnel with accesses on both sides. In 2015, an average of 60,000 travellers and 52,000 tons of goods were transported through the tunnel. These figures alone show which significance The Channel has as a critical infrastructure. The train operation, telephony, monitoring, and the automation technology in the tunnel – all applications are based on a reliable network.
Getting to the Destination Safely
Easy to be monitored, interoperable, cost-effective, and very reliably – these are the demands The Channel operator is making on its new IT infrastructure. The existing network, which was based on SDH/PDH technology, had reached its limits and was meant to be replaced. After a careful examination, the decision-takers opted for a highly available Ethernet solution. The planners paid tribute to the high security requirements in several respects:
Robust industrial switches which fulfil highest demands and have been certified for railway traffic.
Two completely separate networks, one network for critical applications of the railway traffic, and one network for additional services, such as automatic surveillance systems, telephony, etc.
Own VLANs for each application
Several Ethernet rings in each tunnel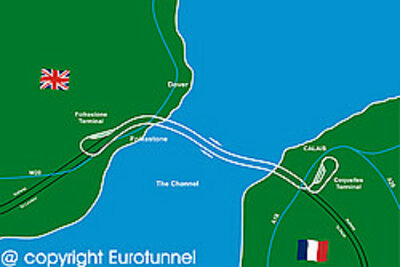 Robust Components
IT systems which are used in railway traffic and in general in industrial environments are subject to very high mechanical and physical strain. Dust, vibrations, and extreme temperature deviations rank among the most critical parameters to be considered when planning the installation outside of offices or data centers. For the application in The Tunnel, the decision-takers additionally demanded VLAN-capability of the devices, as well as simple manageability via a homogeneous platform. After a careful examination of various components, The Tunnel operator decided to use the industrial switches of MICROSENS. In total, the company delivered 500 switches to set up the new IP network. The switches are connected via fiber optic cables which interconnect 150 technical rooms along the tunnels.
Double Protection
"Security is the top priority in the operation of The Tunnel. For this reason, we strongly focus on a redundant network concept, on the one hand, and high-performance, top-quality components, on the other hand. The MICROSENS switches ideally suit our concept. They have already proved their capability at numerous traffic nodes worldwide and they fulfil all our requirements," explains Mr. Pochet, Director for The Eurotunnel infrastructure Maintenance, the decision made.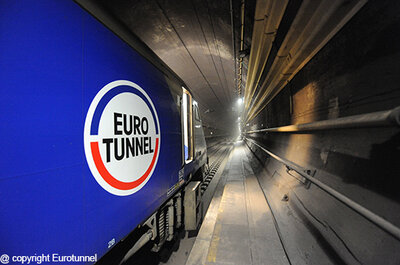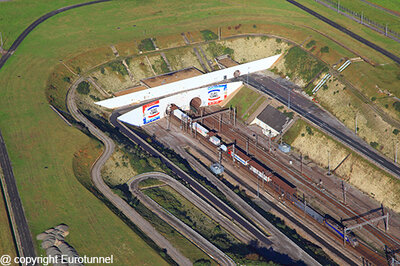 About MICROSENS
Transmitting information via fiber optic connections offers numerous benefits. MICROSENS GmbH & Co. KG recognised this very early on. As one of the pioneers, the company has developed and produced high-performance communications and transmission systems in Germany since 1993. Individually matched to the demands of diverse usage areas and embedded in comprehensive concepts for individual sectors. But, above all, close to the customer. Technical challenges from customer projects are incorporated directly into product development. This way, IP-based automation solutions are created for modern buildings, cost-efficient network concepts for the office and workspace, robust and fail-safe solutions for industrial environments, optical transport systems future-oriented wide area networks and efficient coupling of sites and computer centres.